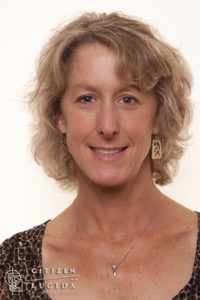 The MTCC wishes to extend their CONGRATULATIONS to MTCC Steering Committee leadership team member Becky Franks! In collaboration with the President's Health Policy Team, and on behalf of the Cancer Moonshot, Becky has been invited to a Community Oncology event as part of the White House Making Health Care Better Series, which highlights the significant progress made in improving the health system over the past eight years. The invite comes from Vice President Biden, the Cancer Moonshot initiative and the National Cancer Support Community Policy Institute. This event will focus on improving innovation and access to quality cancer care in the community health setting and feature panels to explore the unique aspects of community oncology, including cancer disparities, survivorship and support services, advancing clinical trials and innovative models of care delivery in the community setting, and the future of healthcare for people affected by cancer.
 A full day of events centered around improving innovation and access to quality cancer care will take place on January 11th 2017. In addition to the invitation received for the Making Healthcare Better Series: Community Oncology Event at the White House, Becky has been invited to a follow-up briefing at the Capitol Visitor Center exploring the future of innovation and access in quality cancer care. The briefing will feature interactive discussions about the current patient care and access environment as well as the impact of value-based payment models, technology, and data utilization strategies on the cancer patient experience.
 In addition to serving as Executive Director of Cancer Support Community in Bozeman, Becky served as a leader for the development of three regional Moonshot Summit events that congregated in Kalispell, Bozeman, and Billings on June 29th, 2016. During these summits, participants viewed the live stream of the Moonshot Summit address in Washington DC. Attendees then broke out into groups to develop and submit input to be reviewed by the White House as part of the process of determining which cancer prevention, early detection, access to care and research initiatives it will invest in.
 Click on the link below to view the Montana Moonshot Summit summary submitted to the White House: