MTCC membership is open to any organization or person who is interested in reducing the burden of cancer in Montana. It feels good to get involved!
How Can I Help?
If you'd like to join, or get involved another way: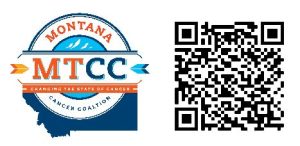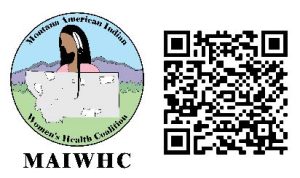 One of our Coalition leaders will get back to you.
Other Ways to Help
IF YOU ARE A MONTANA RESIDENT:
Avoid tobacco use.
Engage in at least 30 minutes of physical activity daily.
Choose nutritious foods.
Get recommended cancer screenings and encourage family members and friends to do the same.
Become an active member of the MTCC.
Participate and volunteer in cancer control activities in your community.
Get recommended vaccinations such as Hepatitis B and Human Papilloma Virus.
IF YOU ARE A CANCER SURVIVOR:
Share your experience to educate the public about the needs of survivors and the benefit of early screening.
Mentor survivors and co-survivors to empower them to actively participate in their healthcare decisions.
Join a support group.
Encourage employers and schools to support cancer survivors and their needs as they transition through their cancer diagnoses.
Join an advocacy group or organization, such as the MTCC, to improve survivor experiences and quality of life.
IF YOU ARE AN EDUCATOR:
Promote healthy lifestyle behaviors to students, families, and staff.
Provide information on the return-to-school transition process for childhood cancer survivors, families, and school staff.
Encourage staff to get recommended cancer screenings.
Provide healthy food and sun protective options to students and staff.
Organize student advocacy groups to support cancer control activities.
Learn how to work with kids and families when cancer touches their lives.
Encourage cancer-preventing vaccines such as Human Papilloma Virus and Hepatitis B.
IF YOU ARE A HEALTHCARE PROVIDER:
Ask all patients whether they use tobacco and other nicotine-delivery products and provide cessation interventions to patients who do.
Support patients working to achieve or maintain a healthy lifestyle.
Recommend evidence-based cancer screenings to every eligible patient at every opportunity.
Provide cancer patients with a comprehensive survivorship care plan.
Pursue continued education to understand survivor needs and available best practices.
Talk with patients about the benefits of palliative care and hospice.
Work with the MTCC to include cancer control messages on display boards and advertising spaces.
Recommend evidence-based vaccines to appropriate populations.
IF YOU ARE AN EMPLOYER:
Provide access to tobacco-use cessation programs for employees.
Implement a worksite wellness program.
Encourage employees to be physically active and to select nutritious foods.
Provide sun-protective gear or products for employees working outside.
Provide full coverage for recommended cancer screenings and time off for employees to get screened.
Provide information on return-to-work transition issues to survivors and their co-workers and implement systems to allow employees to continue their work during treatment.
Keep worksites tobacco free.
IF YOU ARE A POLICY MAKER:
Support policies to improve funding for cancer survivorship services, screening, treatment, research, and surveillance.
Support policies that assist and encourage healthy lifestyle choices such as, tobacco cessation, decreased artificial tanning, increased physical activity, and improved nutrition.
Support policies that improve access to healthcare, such as increase the number of Montanans signed up for affordable and adequate health insurance.