PRESIDENT: Savannah Sinquah – Riverstone Health

Savannah Sinquah is a Prevention Health Specialist at RiverStone Health who works with Montana American Indian women to help them get screened for breast and cervical cancer. Savannah believes that our health is our wealth and we have to make ourselves a priority if we want to be able to help our families and others. Savannah has spearheaded the first Statewide American Indian Cancer plan in the country; succeeded in decreasing cancer rates by 3% amongst American Indian women in Montana with MAIWHC; worked in community planning and student achievement for the State Office of Public Instruction; and worked at the Nike World Headquarters for Sports Marketing/Team Sports. Savannah is a trained Trauma Informed Care trainer. Savannah holds a Bachelors degree in Business Administration from The University of Montana.
VICE-PRESIDENT: Sonya Bigleggins – Rocky Mountain Tribal Leaders Council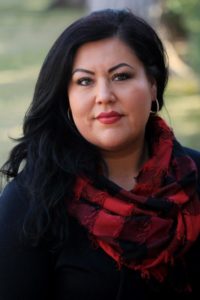 SECRETARY: Lucille Other-Medicine – Messengers for Health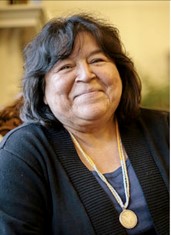 Lucille Other Medicine (Indian name: Biá Dahissa, which means wealthy woman) is an enrolled member of the Crow Nation as well as the Greasy Mouth Clan. She is also a child of the Big Lodge. Currently, Lucille is the Program Assistant for Messengers for Health, a 501 (c)(3) American Indian led nonprofit organization located on the Crow reservation. A medium well-done steak is the way to her heart; but only if it's juicy! She has a master's degree in Social Work from Walla Walla University. Her favorite pastimes are swimming, reading, researching on the internet, and her "girls night out" at the sauna with good friends and food to share fun stories and enjoy each other's company. She is very knowledgeable of the Crow traditional way of life and fluent in the Crow Indian language. Lucille has years of expertise in the areas of social work and health promotion in the Crow community. Lucille loves working with people, however her love for the horse is apparent as she describes them as being both "powerful and elegant." Her experience in working with various local agencies include one-on-one with clients to provide education, counseling and support, community resource development and facilitation of health promotion and disease prevention activities. Lucille serves on several community taskforces and committees to improve the health and wellness of the Crow people. Lucille can be reached at 679-1644.