PRESIDENT: Alona Jarmin – Stratis Health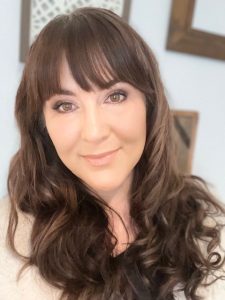 Alona was born and raised in North Dakota and is a member of the Turtle Mountain Band of Chippewa Indians. Alona began her career in healthcare over 20 years ago as a Certified Nursing Assistant. Alona holds a master's degree in Nursing from Walden University in Minneapolis, MN. She was awarded a full scholarship attending the University of North Dakota and graduated in 2005 with her Bachelor's in Nursing. Alona began her nursing practice within the Indian Health Service, serving the Turtle Mountain Band of Chippewa Indians. She has fulfilled many roles throughout her career, including Quality Improvement Specialist, adjunct clinical nursing instructor, direct-patient care in acute, outpatient and specialty settings, case management, utilization review and hospital quality reporting and HCAHPS. She has also supported health system improvement within rural and urban communities, including IHS and Critical Access Hospitals (CAHs), clinics, Tribal health, long term care facilities, home health care, as well as supported Urban Indian Health centers and Urban hospitals within Montana, Wyoming, Alaska, Minnesota and North Dakota. She understands and values the meaning of family and community. She was awarded a scholarship from the John A. Hartford Foundation for the American Hospital Association's Next Generation Leadership Fellowship, working on implementing Age-Friendly Health Systems '4 M's, focusing on improving the health outcomes for American Indian and Alaska Native elders. She is honored to serve as the President of Montana American Indian Women's Health Coalition, helping to improve the cancer care, prevention efforts and improving the health equity and outcomes within Indian Country.
Email Alona at [email protected] (952) 853-8556
VICE-PRESIDENT: Katelin Conway, MBA, MPH – Montana Healthcare Foundation – Senior Program Officer

Katelin is a Senior Program Officer working primarily on our American Indian health initiatives.  Katelin provides programmatic support, guidance, and overall technical assistance as it pertains to our entire portfolio.  Katelin convenes and facilitates collaboration to promote sharing and learning among our Montana communities. She has advanced regional efforts in patient, family, and tribal engagement with the continued vision of improved health and health outcomes across our region.  Mrs. Conway earned two master's degrees from the University of Montana in Business Administration and Public Health.  She also earned her baccalaureate degree from Arizona State University in Management.  Katelin is the Vice President of the Montana American Indian Women's Health coalition and was awarded the New Member of the year in 2018.  Prior to joining the team, Katelin served as Program Director, Patient Family Engagement Senior Director, and Quality Improvement Specialist at Mountain-Pacific Quality Health.  Katelin, a member of the Blackfeet Tribe, resides with her husband and two daughters on their family ranch on the Blackfeet reservation.
Email Katelin at [email protected]
SECRETARY: Cherith Smith – All Nations Health Center
Cherith is an enrolled member of the Sicangu Oyate Lakota (Upper Brulé Sioux Nation) and Piikani Nation (Blackfoot Confederacy), born on the Rosebud Reservation in South Dakota.  As a wife, mother, sister, daughter, aunt, niece, and granddaughter, she is continuously reminded of the strength of our women and the gifts God has blessed us with to persevere through difficult times, so often shared with one another through story.  Our stories hold truth, wisdom, and power.  Cherith's earliest memories are traveling between South Dakota, Montana, and southern Alberta, from boarding school to powwows or hand game tournaments, summers working on ranches or farms along the Rocky Mountains, and spending time in homes full of relatives.  Her favorite memories are of listening to her family speak Blackfoot or Lakota while sewing, beading, cooking, harvesting, or gathering, always surrounded by prayer and song.  These experiences became tools and resources she draws from today.  She now calls Missoula home where she works with All Nations Health Center (All Nations), an Urban Indian Health Organization serving our urban Native community with a commitment to providing trauma informed care within an integrated care model.  This work has led her to work with other Native women to support and implement culturally responsive cancer prevention programming within our community and the state.  As Co-Secretary of MAIWHC she is humbled to support the work of incredible Native women across Montana.
SECRETARY: Lanette Perkins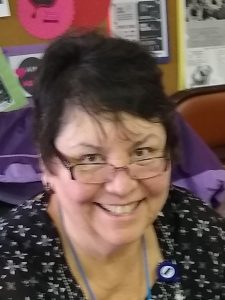 Lanette had dedicated her life and education supporting Montana communities with a focus on Native American communities in Montana. She is of mixed heritage and very proud of her Crow Tribal membership and enrollment. She has two adult children, raised in Bozeman and the reservation. Her father was an enrolled member of the Crow Tribe and worked over twenty-eight years for Bureau of Indian Affairs (Federal government). Her mother was a German farm girl who adapted to living and learning Tribal ways. The family diversity provided her with a vast knowledge of different cultures and respect for all people.
She has the experience of being an American Indian woman owning and operating a delivery business in Montana. She attended Salish Kootenai college and graduated from their ASN program. She advanced to Montana State University and completed the BSN program. Years of nursing experience from hospital, clinic and telemonitors in home health setting; she moved into a position of a RN Case Manager in the Emergency Room while completing her Masters in Nursing. Her Masters project was titled "Review and comparison of three cultural competency programs for nurses". Post-graduation she taught nursing at Salish Kootenai College, worked for Indian Health Service, and several Montana hospitals. She was on the Montana Board of Nursing for two terms (eight years). Currently, she is working with DPHHS and the Montana Emergency Medical Services for Children/Child Ready Program as the Cultural Liaison.