PRESIDENT: Alona Jarmin – Stratis Health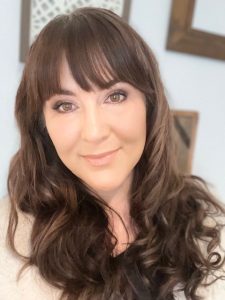 Alona was born and raised in North Dakota and is a member of the Turtle Mountain Band of Chippewa Indians. Alona began her career in healthcare over 20 years ago as a Certified Nursing Assistant. Alona holds a master's degree in Nursing from Walden University in Minneapolis, MN. She was awarded a full scholarship attending the University of North Dakota and graduated in 2005 with her Bachelor's in Nursing. Alona began her nursing practice within the Indian Health Service, serving the Turtle Mountain Band of Chippewa Indians. She has fulfilled many roles throughout her career, including Quality Improvement Specialist, adjunct clinical nursing instructor, direct-patient care in acute, outpatient and specialty settings, case management, utilization review and hospital quality reporting and HCAHPS. She has also supported health system improvement within rural and urban communities, including IHS and Critical Access Hospitals (CAHs), clinics, Tribal health, long term care facilities, home health care, as well as supported Urban Indian Health centers and Urban hospitals within Montana, Wyoming, Alaska, Minnesota and North Dakota. She understands and values the meaning of family and community. She was awarded a scholarship from the John A. Hartford Foundation for the American Hospital Association's Next Generation Leadership Fellowship, working on implementing Age-Friendly Health Systems '4 M's, focusing on improving the health outcomes for American Indian and Alaska Native elders. She is honored to serve as the President of Montana American Indian Women's Health Coalition, helping to improve the cancer care, prevention efforts and improving the health equity and outcomes within Indian Country.
Email Alona at [email protected] (952) 853-8556
VICE-PRESIDENT: Katelin Conway, MBA, MPH – Montana Healthcare Foundation – Senior Program Officer

Katelin is a Senior Program Officer working primarily on our American Indian health initiatives.  Katelin provides programmatic support, guidance, and overall technical assistance as it pertains to our entire portfolio.  Katelin convenes and facilitates collaboration to promote sharing and learning among our Montana communities. She has advanced regional efforts in patient, family, and tribal engagement with the continued vision of improved health and health outcomes across our region.  Mrs. Conway earned two master's degrees from the University of Montana in Business Administration and Public Health.  She also earned her baccalaureate degree from Arizona State University in Management.  Katelin is the Vice President of the Montana American Indian Women's Health coalition and was awarded the New Member of the year in 2018.  Prior to joining the team, Katelin served as Program Director, Patient Family Engagement Senior Director, and Quality Improvement Specialist at Mountain-Pacific Quality Health.  Katelin, a member of the Blackfeet Tribe, resides with her husband and two daughters on their family ranch on the Blackfeet reservation.
Email Katelin at [email protected]
SECRETARY: Margaret Anne Adams, Yarrow, LLC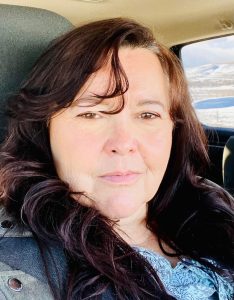 Margaret Anne, a nurse for 30+ years, obtained her Bachelor of Science in nursing from Thompson River University in Kamloops, British Columbia, Canada.  Margaret Anne is Tŝilhqotin (Chilcotin) and is a member of the Tl'etinqoxt'in (Anaham Band).  She moved to the US in 1995 and resides on the Blackfeet Reservation. Through her work she has been fortunate to learn and collaborate with an array of individuals and organizations that have helped frame her professional endeavors, to strengthen families. 
She has three grandchildren that are a delight. She is an avid University of Montana 'Grizzly' football fan.