PRESIDENT: Alona Jarmin – Mountain Pacific Quality Health Foundation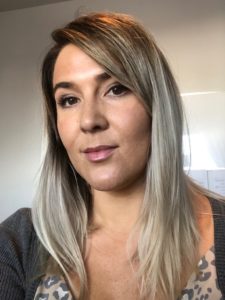 Alona is a Quality Improvement Specialist with Mountain Pacific Quality Health. She is a licensed Registered Nurse (RN) with her Masters of Science in Nursing (MSN) and Case Manager Certified (CMC), as well as Managed Care Nurse Certification (CMCN). Alona has 18 years of experience in healthcare, and has spent much of her career working with Indian Health Service. She is honored to work with the Indian Health Service project and enjoys working on healthcare policy and procedures, nursing competencies and improving outcomes with evidence based driven research. 
Email Alona at ajarmin@mpqhf.org or 406-594-0217
VICE-PRESIDENT: Katelin Conway, MBA, MPH – Mountain Pacific Quality Health Foundation – Quality and Community Engagement Specialist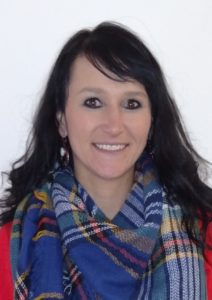 Katelin is a quality and community engagement specialist at Mountain-Pacific Quality Health. Katelin is a descendant of the Blackfeet Tribe and has resided on the Blackfeet Reservation nearly all of her life. Katelin earned two master's degrees from the University of Montana in Business Administration and Public Health. She also earned her baccalaureate degree from Arizona State University in management and lifetime spent working, living and progressing the Blackfeet Indian Reservation. Katelin currently works with the Blackfeet Community Hospital and the Fort Belknap Service Unit on the Partnership to Advance Tribal Health (PATH). Katelin has a wealth of knowledge and experience in project management and quality.
Email Katelin at: kconway@mpqhf.org
SECRETARY: Lanette Perkins RN, MSN (Crow) – Benefis Health Systems – Native American Programs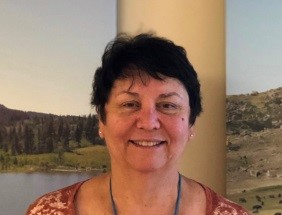 I was born in Bozeman, Montana, to a German mother and Crow father.  I spent my youth living in several different reservations and native communities.  The diversity of my family gave me a vast knowledge of different cultures and a respect for all people, regardless of their heritage.  I have always lived with the ideals and guidance that my father instilled in me as a young girl.  I graduated from Salish Kootenai College with an Associate of Nursing, and from Montana State University with a Bachelors of Nursing, a Masters of Nursing, and a Health Education Certificate. My Master's project was Review and Comparison of Three Cultural Competency Education Programs for Nurses.  As the mother of two adult children, I have always been a strong advocate of spending quality time with children and promoting diverse learning opportunities.  I am continuously pursing my interests in promoting education and health in rural and underserved areas of Montana; including communities on and around Montana reservations. 
Email Lanette at: LanettePerkins@benefis.org