The MTCC Steering Committee is the governing body of the Montana Cancer Coalition. This group is made up of driven, energetic, and passionate individuals committed to leading the coalition towards the achievement of the priority objectives outlined in the Montana Comprehensive Cancer Control Plan.
2021 MTCC ADMINISTRATIVE BOARD:
Senior Co-Chair: Courtney Buys – Montana Primary Care Association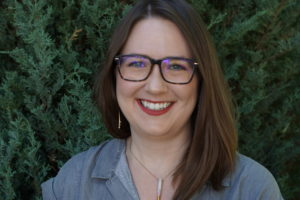 Courtney is the Health Outcomes Improvement Manager for the Montana Primary Care Association. She provides training, technical assistance, and coaching on quality improvement measures to increase preventable disease screening and management in Montana's CHCs, primarily through the Quality Data Initiative. Prior to her current role, Courtney spent a year serving as an AmeriCorps VISTA at the Montana Primary Care Association working on the Cover Montana project; increasing awareness, understanding, and utilization of Montana's affordable health insurance options for low-income Montanans. In her free time, she can be found hiking, doing yoga (badly), or spoiling her two dogs Maxi and Bobo.
Junior Co-Chair: Meadow Nilles – Cariloop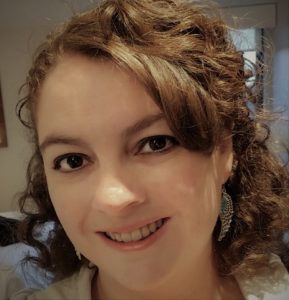 As a medical social worker, Meadow Nilles has spent 12 years working with cancer survivors in long term care, hospice and oncology units around the state of Montana.   She has worked with cancer survivors of all ages and in all stages of their illness.  At the beginning of 2019, Meadow changed focus and is now the Health, Wellness and Disabilities manager for Aware Early Head Start, working with infants and toddlers to promote an early start to lifelong health.
Meadow has been an active member of the Montana Cancer Coalition since 2015 and has served as the co-chair of the pediatric cancer implementation team since 2016. One of the biggest privileges of her career has been sitting with cancer survivors through all stages of their cancer, and she is thrilled to work with MTCC to improve life for cancer patients across the state of Montana. 
When not working, you will find Meadow road tripping with her husband and 3 kids, baking/decorating cakes and other sweets, or hiding in the Beartooth Mountains.
Vice Chair: Laura Gottschalk – Montana Primary Care Association
Immediate Past Co-Chair:
Communications Specialist:
MTCC State Liaison: Justin Sell – Montana Cancer Control Programs
Provider Advisory Group Liaison: 
IMPLEMENTATION TEAM LEADERSHIP
Prevention 
Early Detection
Co-Chair: Melissa Baker – Lewis and Clark City-County Health Department

Co-Chair: Sherri Pope- Riverstone Health
Access to Care for All
Quality of Life and Survivorship
Co-Chair: Becky Franks – Cancer Support Community

Co-Chair: Elizabeth 'Bess' Harris
Pediatric Cancer
Co-Chair: Meadow Niles – Cariloop

Co-Chair: Currently Recruiting
MEMBER REPRESENTATIVES:
General Membership Representative:
Survivor Representative:
American Indian/MAIWHC Representative(s):
Alona Jarmin – MAIWHC President/Stratis Health

Katelin Conway – MAIWHC Vice-President/Montana Healthcare Foundation
Cherith Smith – MAIWHC Secretary/All Nations Health Center
Lanette Perkins – MAIWHC Secretary
American Cancer Society Representative:
Kaylee Vandjelovic – ACS Health Systems Manager-Hospitals
Disability Consumer Representative:
Stacey Johnston: Special Olympics Montana
Policy and Advocacy Representative:
Lois Fitzgerald – American Cancer Society – Cancer Action Network
Indian Health Service Representative: